I'm a plant ecologist interested in the effects of disturbance and climate on plant diversity and demography. Much of my work currently is in forests of western North America, investigating patterns of understory diversity in response to fire and forest management.
I am currently a post-doc with the UC Davis John Muir Institute of the Environment. I finished my PhD in 2014 at the UC Davis Graduate Group in Ecology.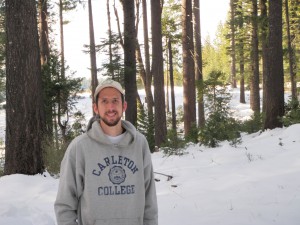 Recent Press
Recent blog post on GCB article: Snowpack, fire, and forest disturbance: interactions affect montane invasions by non-native shrubs
UC Davis Plant Sciences article 7/8/14
Get in touch!
jtstevens <at> ucdavis.edu
Twitter: @stevensjt