I am an ecologist interested in the effects of disturbance and climate on plant diversity and demography. Much of my work focuses on conifer forests of western North America, investigating interactions between fire and forest management.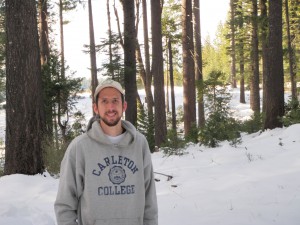 Education and Experience:
Currently: Postdoctoral researcher, UC Berkeley Department of Environmental Science, Policy and Management (with Scott Stephens)
2014-2016: Postdoctoral researcher, UC Davis John Muir Institute of the Environment (with Malcolm North)
2009-2014: PhD with the UC Davis Graduate Group in Ecology (with Andrew Latimer)
2006-2008: MS with the University of Vermont Department of Plant Biology (with Brian Beckage)
Get in touch!
stevensjt <at> berkeley.edu
Twitter: @stevensjt